Get More From Your Payroll
Payroll processing can be a time-consuming process. From processing to distribution, Integrity Trade Services saves your company time and money offering customized payroll solutions to suit your business. With competitive prices, flexible options and comprehensive services, our payroll experts will let you focus on what matters most – running your business.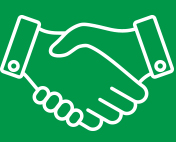 TRUST
Integrity Trade Service provides the expertise and care to securely manage all aspects of your payroll administration while saving you time and money.




As your payroll processing partner, we ensure compliance with state and federal laws, while providing you a tailored plan. Let us run your payroll, you run your business – with Integrity.
Payroll Services
Federal and State Tax Filing Reporting
Court-Ordered Garnishments
W-2 Administration
Wage and Hour Compliance
Submit Payroll Online
Payroll Reports Available Online
Multiple Options of Payment
Management Reports
State Unemployment Rate
Management
All Services are Tax Deductible for YOUR Business